Easy Move from Global Properties is Ideal for people looking to move directly from their existing home to either a larger home or a smaller home.
THINKING ABOUT DOWNSIZING?

The "Easy Move" property sales service allows you to move directly from your current home to your next home.
One often hears that "selling your home is the most stressful thing that you can do". Well for many it is, but it need not be, if you use "Easy Move". A large portion of property sales involves people selling their existing family home, to buy a larger home (called trading up) or selling a home that is too large for them and buying something smaller (downsizing).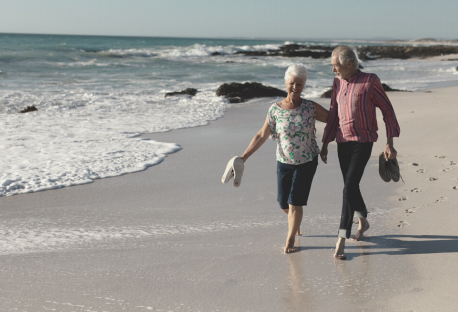 "Easy Move", a new service from Global Properties takes the hassle out of moving. "Easy Move" is the result of almost 50 years of experience, where we have seen the problems people face when moving house, week in and week out. With the advent of modern technology and our property expertise, Global Properties have come up with the solution for many homeowners (whether you are trading up or downsizing.
The Standard Process
Global Properties "Easy Move" is quite simple to explain, but before we tell you how it can benefit you, lets look at the standard process of selling your existing home and buying a new home.
Selling your current property takes time. It is a hassle and can be an expensive undertaking.
2. Most people can't buy their next home until the sell their current home. But selling your existing family home without the certainty of knowing where your next
home is going to be is very un-settling and puts many people off selling and moving to more suitable accommodation, whether trading up or downsizing.

3. Bridging finance does not exist in the Irish Market, so you cannot pay for your next home, until your existing home is sold, and the money from the sale is in your bank account.

4. Renting alternative accommodation in between the time your home is sold and you buy or take possession of a new property is very costly.

5. Savings disappear very fast as most landlords insist on a 12 month letting (€1,500pm rent is €18,000 in one year).

HOW "EASY MOVE" SOLVES THESE PROBLEMS
Global Properties "Easy Move" service, aims to solve these problems.
How? We know that the ideal scenario is to move directly from your current home, into your next home. "Easy Move" works for you, to make this happen, all you do is register with us. For example: You want to sell a three bedroomed home and move to a larger home. Say, we also have somebody registered wishing to move, from a larger home, to your three bedroomed home. We simply match you both up. It's a little bit like dating. With permission from both parties, we exchange some basic property details, and if you are both interested in viewing the other person's property, we progress from here. If both parties wish to take matters further, we agree on the price/ price differential. If we have no suitable property to match your requirements, we actively look for such a match, and will contact you when we find something suitable. It's simple really.
Depending on your stage in life, your finances, your family circumstances, there are people always looking to move to either a larger or smaller property, like yours.
Global Properties "Easy Move" service, takes the hassle out of moving home. You move directly from your existing home into your new home. Global Properties' software does the hard work. Global will contact you when they have a potential match (even if Global are not the agents for the other property, or the other party has not registered with us). This service is proactive looking to find solutions for you, and your future property needs.
Give Con Nagle (021 4877133) or Barry Nagle (021 4273038) a call to discuss how the "Easy Move" property sales service can help you. Global Properties "Easy Move" Property Sales Service is a new, reduced hassle way to move home, whether you are looking for a larger or smaller next home. Start today by contacting us, and then we will provide you with a no obligation consultation and property valuation, to see where you stand, and what opportunities are out there to make your move smooth and hassle free. Most importantly, we will also discuss your requirements, for your next property.